Montolit Masterpiuma P3 Multifunction Tile Cutter 49 inch
Special Price
$1,050.00
Regular Price
$2,736.24
Availability
Out of stock. *Please contact us for further inquires
Masterpiuma Tile Cutter has a structure in die-cast aluminum and nickel-plated steel for maximum strength and weather-resistance. Cut-off device made of special non-scratch plastic. Titanium wheel as standard (special for porcelain tile). Protractor square and extension close away without protruding beyond the profile of the cutter. Sprung tables for safe tile splitting and extendable support rod for large-format tiles.
Maximum Cutting Length: 49" (125cm)
Diagonal Cutting Length: 34.5" x 34.5" (88cm x 88cm).
Maximum Cutting Thickness: 0" to 7/8" (0mm to 22mm).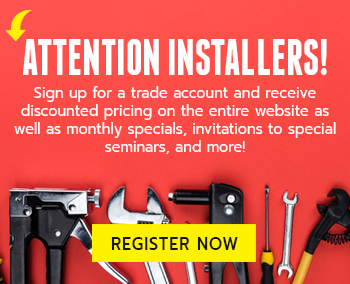 This range of super-professional manual tile cutter can cut all types of tile, with thickness of 0-22 mm, quickly and accurately.
Thanks to the large protractor square, even diagonal cutting is safe and simple.
Engineered for easy cutting all types of available ceramics, porcelain and glass tiles, including glass mosaic.
Accurate and extremely powerful ergonomic push scrib handle. Recognized as the most effective lever on the tile cutter market.
The self adjustable patented scoring system facilitates and consistently speeds up the cutting and splitting process on every different thickness and material, either porcelain, ceramics or glass.
Set-up, transport and storage are quick and easy, thanks to the patented foldable design. This professional snap tile cutter doesn't need to be dismantled.
| | |
| --- | --- |
| SKU | 125P3INCH |
| Price Label | Sold by Each |
| Manufacturer | Montolit |
| Tile Cutters : Type | Push |
| Tile Cutters : Size | 43"+ |
| Tile Cutters : Case Included | No |